Leave it on the road hits the coast once again.
this time a few good friends join the fight against cancer.
In mid October a crew of seven riders departed Portland and headed for San Francisco on a quest to ride bikes, take photos, and raise money to fight cancer. Through the rolling hills of Oregon wine country, down the foggy coast, through the Redwoods and down the golden rollers beyond Mendocino. We were a little nervous about the weather, as this was the time of year where the wind shifts and the rains roll in. But we got lucky – just enough rain and fog to make it interesting and more than enough sun to keep spirits high. To live the life of a cyclist, that is, 100% of your days truly devoted to the sport, the preparation and the recovery, is an awesome thing. And it is even better when you get to help raise over $25k for a great cause. When we arrived in SF some of our friends returned to Portland, while Michael, Andre and Tracy continued on to Los Angeles with the Fireflies, knocking out nearly 1400 miles in 14 days.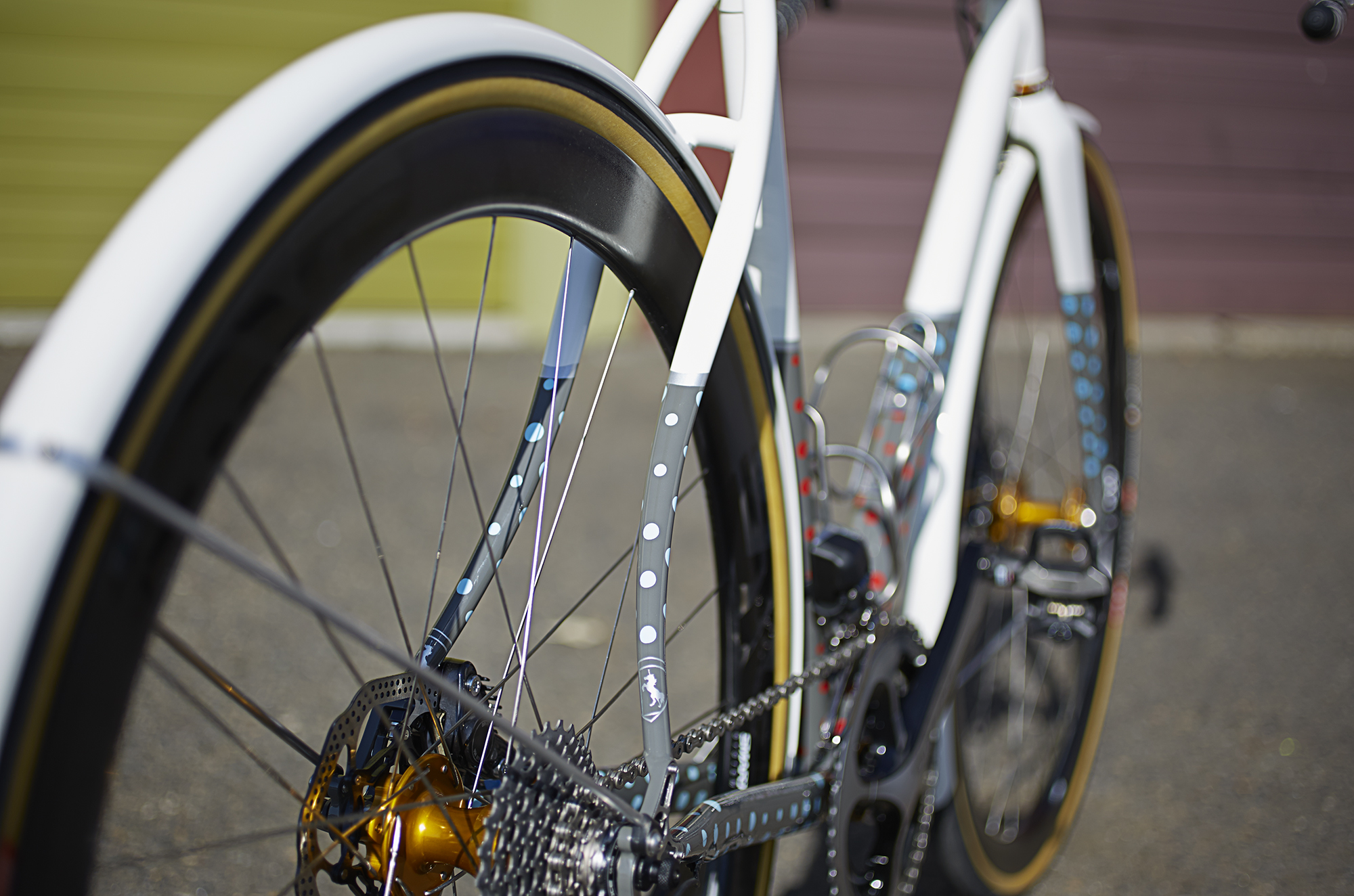 The 2015 leave it on the road edition speedvagen
First things first though, get a good look at this amazing Speedvagen built by Sacha and his team at The Vanilla Workshop. This full custom bike is based off the Rugged Road model, which has a little higher center of gravity and plenty of clearance for larger tires. I wanted to have fenders because I knew we'd hit rain at this time of year, and besides, who wouldn't want a badass race bike with well integrated fenders that can also take a knobby tire and hit up a trail or two. This thing is so damn versatile, and fun to ride as well. Other key features are the Enve carbon seat tube, the integrated Dura Ace Di2 with the battery tucked into the seatpost, and the hydro disc setup (which I highly recommend). I helped coordinate a batch of these limited edition bikes to celebrate LIOTR and the Fireflies – a group of cyclists who ride each year from SF to LA to raise money for City of Hope. This was my second year joining the Fireflies after riding from PDX to SF, and I loved every minute of it. All told we have built eight of these machines in different colorways. Sacha pulled together some exceptional deals from his favorite partners like Chris King, Shimano and Enve, and in doing so was able to donate a significant amount of money per bike to City of Hope. So far we have raised $8500 with these bikes, and we're currently opening up a limited number of bikes for order. So if you want to have an amazing bike that also does good in the world, go talk to Vanilla.
meet the new 2015 Leave It on the road Riders
As LIOTR grows I keep trying to figure out a way to make this experience open to more people. Of course, part of "the experience" is that it's an epically beautiful, athletically challenging ride, that has a meaningful story. Part of all that is experiencing it with the people that you want to ride with. That's why LIOTR hasn't (yet) gone in the direction of a big charity ride. Part of the joy of it is sharing the experience with a group of people that become family, if they're not already. With all of that in mind, I am working on a way to open LIOTR up to new riders and causes. It's not just about me and the stuff I care about, it should be for everyone. So, as a baby step in that direction, I invited these awesome people to join in on this event and help be a part of the story, both in front of and behind the lens. Click through to the rider page for their full profiles, or just bathe in their radness and keep on scrolling.
1. Roll with a good crew.
2. Ride from the heart.
3. Leave it on the road.
There aren't really any rules to LIOTR, but if we had to make some up, they'd go something like this. Ride with good people, challenge yourself to do something epic, and do it for something you believe in. Oh, and #4 – take really good photos.
Stage 1
Portland to Lincoln City, OR – 120.5 miles – 6,719ft – 7hrs 16 mins