The 2015 LIOTR Fireflies Edition Speedvagen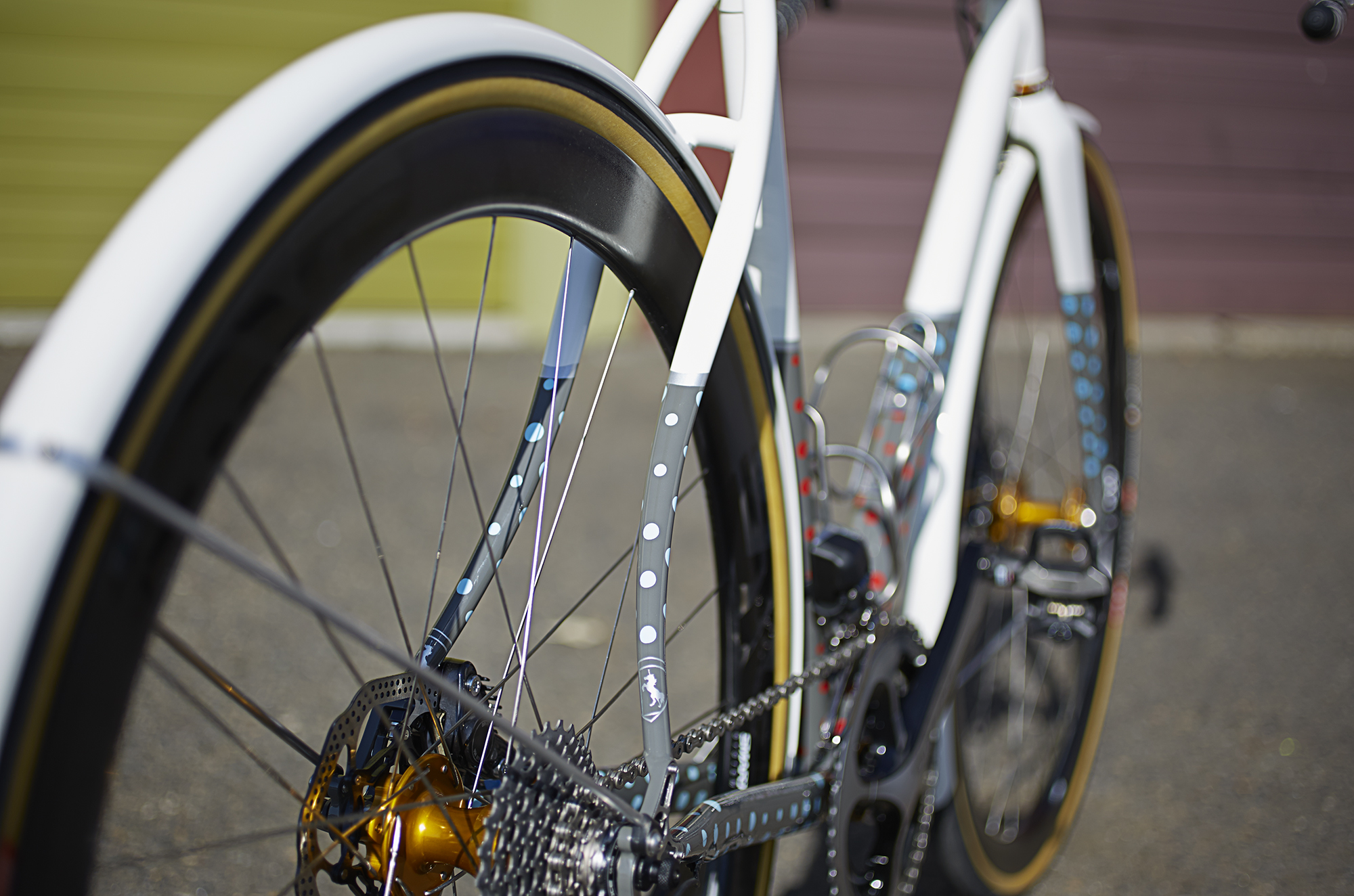 The brief was simple; we needed a bike that could handle anything that wasn't so simple. Rain, gravel, dirt, flats, hills... you know, absolutely everything. Oh and it had to have polka dots.
In 2015, we created a limited series of bikes to commemorate the Fireflies West ride from SF to LA. Each year the Flies ride to raise funds for City of Hope, and Michael has joined several times to help in the cause. These bikes were available exclusively to Fireflies riders, and a significant amount of the proceeds were donated to the cause. The LIOTR version has since ridden from Portland to SF twice, competed in Grinduro, and regularly works double duty as a trail bike and a come hell or high water rain bike. No road is too rugged for this one.